Where can buy high quality paper bag bottom glue machine
With the continuous expansion of the domestic paper bag machine industry market, the requirements for domestic packaging products have also been greatly improved, so as to better stimulate the production of automated, intelligent high-end packaging equipment around the world paper bag machine enterprises.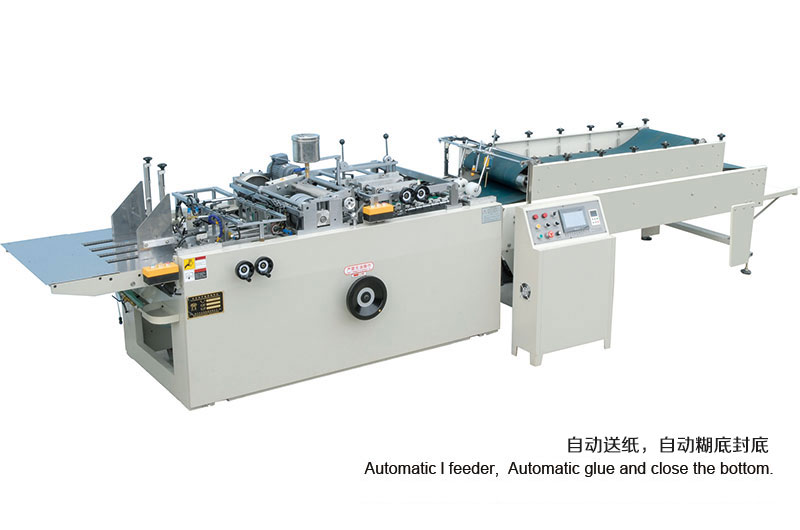 Paper bag bottom glue machine could paste the bag bottoms and has completely changed the traditional production line. It adopts water glue to avoid glue leakage.Machine delivers the bag bottom with automatic feeding by vacuum suction.
The bag bottom will be pasted by water soluble glue after being positioned. With the frequency control of motor speed, it can adjust the glue thickness and position according to requirement. paper bag bottom glue machine is with high precision , fast speed and easy operation.It can produce high quality paper bags. It is an ideal machines in paper bag production line.

Ruian Baiyi Machinery Co.,Ltd is a professonal machinery manufacturer integrating design, development, fabricate, engineering installation and after-sales service etc.
Ruian Baiyi Machinery Factory was established in Ruian,specializedd in R&D, manufacturing and sales of paper related machinery. We have serviced 200+ paper bag factories,accumulated much experience and thus able to offer you best solutions.
For more information about the use of the paper bag bottom glue machine, please click:www.baiyimachinery.com